Retreat Programs with the potential to awe, transform, and heal
The Christine Center welcomes everyone to come and participate in retreat programs with the potential to awe, transform, and heal. Learn new skills, discover ways to grow spiritually, experience new depths of understanding. If you're being nudged towards deeper meaning, step out of daily life for a few days to learn with others in a spirit of deep community support.
Our facilitators are experienced and skilled. Lots of wisdom is found here.
Please note: Schedule is subject to change.
Please call or email to register: 715.267.7507 or christinecenter@tds.net.
Retreat programs begin Friday evening after supper, usually at 7 p.m. and end Sunday morning after brunch, at 12 noon, unless otherwise noted.
Cultivating Compassion: Loving-Kindness Meditation
April 17-19
With Henrita Frost, OSF and Johanna Seubert, FSPA, Ph.D.
Tuition: sliding scale: $75-$150, plus meals and lodging.
Loving-Kindness Meditation is a method of developing Compassion.  It comes from the Buddhist tradition and can be used by anyone.  We invite you to experience this meditation and practice loving kindness growing in gifting yourself and others with the precious gift of compassion.  The intentions of Loving Kindness meditation remind us of loving our neighbor as ourselves
We join together with all religions of the world as we bond through the Golden Rule: "Do onto others as you would have others do to you." – love your neighbor as you love yourself.  Come join together and seek to cultivate compassion and let's feel it going through our hearts out into the Global Community.   
Henrita is a gifted spiritual guide and delights in the experience of facilitating spiritual deepening experiences and being inspired by those who participate. Johanna has a Doctorate in music. Her passion is the study and practice of mystical spirituality from many spiritual traditions. Both Henrita and Johanna are members of the Christine Center leadership team. Read about them here.
Mandala-Making: Set Free Your Inner Light of Soul
April 17-19; May 29-31
With Gabriele Uhlein, OSF, Ph.D.
Tuition: sliding scale of $125-$250, plus meals and lodging and a $15 materials fee for the weekend. Retreat begins Friday evening at 6:30 p.m.
Creating a Mandala is art as spiritual practice. Mandala-making can bring healing energy and awareness to the body, mind, and spirit. The meditative process helps open the heart to divine love. The work gives form and expression into spiritual truths by releasing the inner light of the soul. You'll have historical, spiritual and cross-cultural examples of mandalas available for inspiration along with expert instruction and support.
No previous experience needed; all art supplies are provided. We use artist grade, color-fast colored pencils and vellum paper.
Gabriele is a member of the Christine Center Leadership Team. Read Gabe's bio here.
Read Our Stories post: Sr. Henrita Frost's Mandala Journey.
Poetry and Collage
April 17-19
With Lois Libbey-Juster
Tuition: $150, plus meals and lodging.
Come and explore with me through Collage and Poetry—the journey that takes you deeper within yourself to discover the gifts and abilities that come from the depth of your spirit and soul. Collage and poetry are the catalysts that help you get in touch with what you want to accomplish on your journey. 
These tools go beyond the censors that stop us from living a life that brings us the most joy, love and fulfillment, and give us greater access to these qualities in our everyday life. Through a variety of experiences using sound and movement and connection, this weekend will provide the opportunity to delve deep and bring out the "gold" that is in each of us. No experience in writing or creating art necessary.  
Lois is a Soul Centered Energy Healer who has studied both Eastern and Western Psychology and Spirituality. She is a co-founder of the Minnesota Institute for Psychosynthesis and completed a Buckman Fellowship for Leadership in Philanthropy at the University of Minnesota in 2014. Her project for the fellowship was "Becoming Your Authentic Self: Transforming Your Life through Poetry and Collage".
Aging into Higher Consciousness
Awake the Potential to Shape Aging
April 22-24 (Wednesday-Friday)
With Delmarie Gibney and Lucia Leck 
Tuition: $150, plus meals and lodging. Begins at 7 p.m.
Join us in exploring aging as nature's way of luring us deep into the discovery of who we are, bringing us to the pinnacle of our personal and spiritual development.
Hosted in the spring of the year when life is being coaxed into new beginnings, this workshop is designed to actively engage us in shaping our own aging process, instead of passively drifting into old age.
During this interactive workshop, we will awaken to new ways of engaging in our aging process, including life review, forgiveness work, issues surrounding our mortality, and the essential role of spiritual development in our later years, including serving others and leaving a legacy.
Anyone who is interested in shaping their own aging process is invited.
Delmarie Gibney, FSPA holds a Doctorate of Ministry from the Episcopal Divinity School in Boston. She brings an abundance of skills from her many roles in life, including 18 years as director of WomanWell. Currently she is one of the facilitators for the Spiritual Direction Formation Program at Wisdom Ways, as well as facilitating discussion groups dealing with a variety of topics aimed to deepen participants' lives. She says, "To be an elder in the 21st century holds great energy and excitement for me."  
Lucia Leck holds a Masters degree in Adult Education from Northern Illinois University. She is a graduate of WomanWell Spiritual Direction Program as well as being certified as a Sage-ing Leader from Sage-ing International. She has co-facilitated workshops on aging around the Midwest. She loves to share her passion for consciously living and aging.
Your Dreams are Alive!
April 24-26
With Marge Zulaski, OSF, Psy.D.
Tuition: $100, plus meals and lodging.
Dreams communicate something that is needed for your current life situation. There is an "intelligence" within your psyche that seeks your attention via the dream. This experiential weekend provides practices for making connections with your dreams and for ongoing tending to dream symbols. Only you, the dreamer, can know what your dream means because you experience something that comes "alive" for you as you explore your dreams.
With a group of 4 to 8 people, you will have time to work with dreams and learn how others experience their dreams. Preparation: write your dreams and bring your dream stories to the workshop.
Marge is a depth psychologist and Jungian Analyst with a special interest in dreams as a way to wholeness. She is a member of the Christine Center leadership team. Read her bio here. Picture is of "Dreamer of Malta", 3000 B.C. 
Praying with Sacred Sound
April 24-26
With Sister Cecilia Corcoran, FSPA, Ph.D. and Wendy Kohlhaas, ICS, CSAC, LPN.
Tuition: sliding scale, $75-$150, plus meals and lodging.
Two practices make up the framework of this retreat. Both are based on praying from the heart with a minimal of words. One practice cultivates deep listening and the other is a response that may be as subtle as a breath or as lovely as a word.
Experience wordless prayer as you inwardly rest in the essence of sound. One learns the art of deep listening by experiencing silence.  In this retreat you will find your own response to the resonant tones of gemstone singing bowls. "When I attune my intention in silent awareness the tones allow me to release tensions and respond more freely moment to moment."
To pray with sacred sound is also to let your own breath carry what your soul holds in its hidden places. In breath, out breath; giving and receiving: this subtle exchange done with intention when enhanced by a tone, an "ahh," for example, sends healing prayers to the world. Repeating a tone, word or chant is an ancient practice found in most spiritual traditions.
Those who make this retreat will discover in the sounding skill of Wendy Kohlhaas an exceptionally sensitive leader who provides a balance of sound and silence. The retreat will move between our deep presence to the toning of the bowls and our response in voice through breath and chants lead by Cecilia Corcoran.
The Christine Center offers this retreat in the remarkable acoustic space of Mary of the Angels Chapel.  Every voice is welcome. No skill or ability is required. Singing crystal bowls will be used to create calming, healing frequencies.
S. Cecilia is a member of the Christine Center Leadership Team. Read Cecy's bio here. Wendy is a drug and addictions counselor and is developing a practice of Sound Healing and Energy Medicine.
Intuitive Painting: Free to Paint from Soul
April 24-26; July 24-26
With Gabriele Uhlein, OSF, Ph.D.
Tuition: sliding scale of $125-$250, plus meals and lodging. $10 per day studio fee. Retreat begins Friday evening at 6:30 p.m.
Come experience creativity, intuition and beauty for the nourishment of Soul. Based on the pioneering work of Michele Cassou, Intuitive Painting allows you to paint freely and without judgment, critique, performance, or product. Painting from pure intuition brings the joy of reconnecting with Soul. Bring your friends and share the adventure of painting from Essence. Visit www.michelecassou.com.
You are welcome to come for as much or as little as your schedule allows. No experienced needed; we provide all non-toxic artist quality materials. Just bring a smock or apron and your readiness to let your soul speak.
Gabriele has explored art as spiritual practice for many years and has trained in the Intuitive Painting method of Michele Cassou's Point Zero. Her art and spirituality sessions integrate contemplation with creativity and intuition, offering a unique opportunity for spiritual insight and deep self-exploration. Gabriele also offers individual intuition training and creativity coaching sessions. Gabriele is a member of the Christine Center Leadership Team. Read Gabe's bio here.
Read Gabe's article on the Exhilaration of Intuitive Painting on our blog. Watch this inspiring video.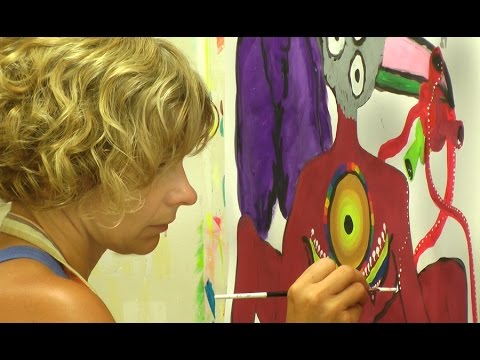 Music from Mother Heart by Susan Lincoln, a St. Hildegard vocal artist. Visit Susan's website here. In 2013 Susan co-facilitated with Gabriele our second annual St. Hildegard Festival. It was a weekend of joy!
Settling the Mind and Waking Up the Body with Michael Stone
5:30 pm on Friday May 1 through noon on Monday May 4
To register:  Registration Form
Develop a meditation practice that's grounded in the body.  Discover the non-conceptual nature of the mind, deep settling of the body, and the support of community. You will experience the benefits of mindfulness meditation in the context of a retreat. This retreat is organized to give new students plenty of support in establishing a meditation practice and making the links between settling the mind while using yoga postures as vehicles to look deeply into our lives.  Retreats are where most students experience breakthroughs in their practice.
Shôken Michael Stone illuminates the ancient teachings and practices of Vipassana meditation, yoga and Mahayana Buddhism for a postmillennial age. Internationally recognized as a transformative visionary, teacher and agent of social change, his work manifests the fusion of committed spiritual practice and social action.
Trail Volunteer Weekdays
May 18-20 (Monday-Wednesday)
With Cecy Corcoran, FSPA
We could not maintain our programs without the support of many dedicated volunteers. Your willingness to serve is greatly appreciated. We provide rustic hermitage lodging and meals with the Christine Center community.
You're invited to participate in our daily meditations and use our library and art studio. The combination of solitude and community life in this beautiful setting can support your inner growth while you significantly help our mission. For more information call Cecy at 715.267.7904.
Invitation for a New Union
May 22-24
For those who have completed the Spiritual Deepening for Global Transformation program.
With Christine Center Core Team
Free will offering, plus meals and lodging.
A second calling of this group to gather as a Community of Support for Compassionate Action. Come explore the "engaged spirituality" of focused conversations and experiences to refresh spiritual practices. The December 2014 group (photo left) named these gatherings a New Union.
Health and Inner Peace with Relaxation and Full Natural Breathing
May 22-24
With Roberta Hodges  
Tuition: $150, plus meals and lodging. 
Relaxation of body and breath releases the tensions caused by stress in your life. Healthful relaxation creates space within for peaceful spirit and life force energy to enter. Come learn many body and breath relaxations of varied length and styles that can be done while lying, sitting, walking or standing.
These techniques can be used in almost any situation where you find yourself in need of calming. Practices range from a one minute calming breath practice to the more lengthy Yoga Nidra practice of extreme relaxation.
Roberta has been studying, practicing and teaching yoga in the Himalayan tradition for 25 years.
Mandala-Making: Set Free Your Inner Light of Soul
May 29-31 (See April 17)
With Gabriele Uhlein, OSF, Ph.D.
Buddhist Psychology
May 29-31
With Susan Mickel, MD, PhD
Tuition $225, plus meals and lodging.
Buddhist psychology offers a psychology of liberation. This course will help beginning and experienced meditators to track how suffering arises from sensory input and how to release it for awakening. We will use the Indo-Tibetan way of concentrating the mind called the Nine States of the Mind-staying.
Susan has been teaching Buddhist retreats in the Burmese mindfulness tradition and Tibetan Mahamudra for the past thirteen years.
Compassionate Acceptance: A Mindful Path to Healing Life's Wounds
June 5-7
With Thomas Roberts
Tuition: $150, plus meals and lodging
We all carry with us a store of life's hurts, betrayals, and traumas. Deep healing occurs only when we soften our self-aversion and begin to accept and relate wisely with deep compassion to that part of ourselves that needs healing. Come to this spacious and safe place to work on bringing mindful and compassionate acceptance to these difficulties.
Through the exploration of contemplative, Taoist, and Buddhist teachings and healing practices, you will finally be able to reach a kind of healing based on acceptance and compassion that is often overlooked. This depth of healing is integral to deepening the spiritual path. Read Tom's post about his book on Our Stories.
Tom is a psychotherapist with over 35 years of experience in clinical psychotherapy and his own personal Zen Buddhist practice. He is the author of The Mindfulness Workbook: A Beginners Guide to Overcoming Fear and Embracing Compassion (New Harbinger Press, 2009). Tom is adjunct professor in the Department of Psychology at Viterbo University in La Crosse, WI.
Healing With the Elements: Eden Energy Medicine Workshop
June 6-7, (Saturday 10 am through Sunday 4 pm)
With Sandy Sulzer
Tuition: $125, plus meals and lodging
Learn about the five Chinese elements: water, wood, fire, earth and metal. We will discover how to discern which of these rhythms is most prominent in you, how to work within your element, and strengthen those that come less naturally. We will spend the weekend going deeply into the layers of meaning for each element, exploring their nature, and how each of us relates to the cycle that transforms each rhythm into the next.
Beginning Saturday morning at 10 AM and extending until Sunday afternoon at 4 PM, this intimate workshop will be hands-on, include time for self-reflection, and tools for learning to balance your own energies at a deep level. Opportunities for one-on-one consultations will be available. No previous experience with energy work required, just a healthy dose of curiosity and willingness to explore.
Sandy Sulzer is a certified Eden Energy Medicine practitioner, and a PhD Sociologist conducting research on complementary and alternative medicine in the Department of Family Medicine at the University of Wisconsin, Madison.
Diamond Approach to Inner Work
June 11-14, September 3-6, December 10-13
With Carol Carbon.
To register: Johanna Seubert at j.seubert@tds.net or 715.267.7902.
The Ridhwan School is accepting new students for the Diamond Approach to Inner Work. The Diamond Approach is a path of spiritual realization characterized by sincere inquiry into one's experience, fueled by the love of truth. The immediate contact with the truth of our experience allows the unfoldment of our Soul to reach increasingly deeper levels of truth. Our work includes meditations, teachings, movement, and experiential exercises.
Carol Carbon is a senior Ridhwan teacher of the Diamond Approach. She has studied directly with A.H. Almaas, the founder, and she leads groups in Boulder, Colorado and the Upper Mid-West Region.
Yoga and Meditation for Beginners
June 15-17 (Monday-Wednesday)
With Bill Miller and Cecilia Corcoran, FSPA, PhD
Tuition: sliding scale of $75-$150, plus meals and lodging.
Come learn the beginning steps of these ancient practices in a supportive, comfortable, and beautiful space. Yoga is a way to balance and ease stress. Meditation helps you to find peace, healing and renewal. Give yourself the gift of a life lived in greater harmony.
Bill is a retired police officer and criminal justice teacher. Sister Cecilia Corcoran, FSPA, PhD is a member of the Christine Center leadership team. Read her bio here.
Relax and Renew Yoga Retreat
June 17-19 (Wednesday-Friday)
With Sue Redmond
Tuition: $90-$200, plus meals and lodging
Take a long weekend starting with a Wednesday to Friday retreat. Your retreat focuses on relaxing, relieving stress, a gentle restorative yoga practice, walks in the woods, healthy home cooked meals and meeting new people. The retreat offers yoga appropriate for all levels of practice with a special focus on active older adults, people working on improving their overall health, addressing chronic pain and seeking a gentle relaxing practice.
Sue Redmond has practiced yoga since 1998, began her yoga teacher training with YogaFit in 2009 completing her 200 hour RYT. She also has a MA in therapy and has practiced social work since 1990.
Yoga Immersion Weekend: Practice makes Progress
June 19-21
With Rob Schultz. Tuition: $150, plus meals and lodging.
"To read uplifting books or listen to spiritual discourses is good. But to practice even a little is of the utmost importance." –Swami Kripalu
Beyond yoga postures, the art and science of Kripalu yoga expands self-awareness and offers liberation in body, mind, and spirit by cultivating the greatest wisdom of all: direct experience. Plan to do six hours of gentle to moderate Hatha Yoga. We'll also meditate, contemplate, write, and rest. We'll talk a bit of philosophy too.
Rob is a professional-level Kripalu yoga teacher and Reiki Master. He has been the owner of Point Yoga since 2008.
Tai Chi for Body, Mind and Spirit
June 19-21
With Pete Gryffin, PhD, MS
METAROBICS – A New Evolution in Health and Fitness
Tuition: Sliding scale of $125-$175, plus meals and lodging
Develop a user friendly Tai Chi practice with benefits for a wide range of chronic conditions, enhanced mental well-being, and greater spiritual understanding from a denominationally friendly perspective. Day one instills the essence of Tai Chi into a physical practice for balance, breathe work and body alignment. 
Day two continues with a focus on mindfulness for creating enhanced states of self-awareness, for empowered living and relationships. Day three reinforces postures while exploring elements of Tao and Zen which can enhance any spiritual tradition.
Tai Chi has been called "Moving Meditation" due to benefits for mental well-being. It has also been called "Moving Medication" by Harvard Health Watch, due to benefits for health and chronic pain. The word Tai Chi translates as "The Grand Ultimate," as an empowered way of living. Come and explore the best of Mind, Body and Spirit!
Dr. Pete Gryffin, a University of Florida Alumni Fellow, has been practicing Tai Chi for over 30 years. He has taught for medical centers, universities and presented at national conferences. He has over 15 publications to his credit, including his groundbreaking book Tai Chi Therapy – The New Science of Metarobics.
Embracing the Soul's Knowing
June 19-21
With Tom and Sara Hurley
Tuition: $125-$200, plus meals and lodging.
Each of us is blessed with an inner guidance system that can teach us who we truly are, show us the life that is uniquely ours to lead, and tell us the next steps on our path. As we come to befriend this awareness – our soul's knowing – it becomes the place we turn with every question in our lives… a touchstone for our choices… a guide to right action.
We'll explore how our inner guidance systems work and what it takes to trust it with every
question in our lives, large or small. Learn how to listen to what you most need in your life, work, and relationships. Come prepared for deep personal reflection, generative conversation, unexpected insights, and creative play! 
Tom Hurley has been immersed in the soul's knowing during more than 30 years of pioneering new paradigm leadership with the Institute of Noetic Sciences, Chaordic Alliance, World Café, and Oxford Leadership Academy. Sara Hurley is a spiritual counselor who has been a teacher in the Diamond Approach work for more than 15 years.
Yoga: More Than a Pretty Asana
June 26-28
With Jenifer Ebel
Tuition: $250, plus meals and lodging
There's much more to a yoga practice than physical yoga poses. Get the basics of a good, solid practice including: What yoga really is, meditations you will welcome, understanding prana and how to embody it, supporting your practice (space, family, friends, food, habits, and mind stuff), cultivating consciousness on and off the mat. And much more! Whether you're a beginner or a yoga teacher, you'll leave with new inspiration and insights for a solid home practice.
Jenifer Ebel is known for her ability to make the ancient, authentic yogic teachings accessible and memorable for her students. Her teacher training includes Kripalu, Iyengar and Anusara methods. With humor, joy and clarity, she draws on her 44 years of studying and practicing yoga, to bring a fresh, genuine, and comprehensive approach to the practice. 
Introduction to Christian Meditation
June 27, 9:00 a.m.-8:00 p.m.
With Cecilia Corcoran, FSPA, Ph.D., who will draw on the roots of Christian contemplation.
Tuition: $75 (includes lunch and supper). Open to commuters and private weekend guests who wish to join us on Saturday.
Eleven hours of guidance in the practice of Christian meditation. We begin with introductory work to understand the tradition of Christian meditation as a spiritual practice. We will move into meditating together in the simplicity of silence, deep listening, using a mantra, a biblical text, chanting and the breath. With breaks for walking and eating in silence, the day will renew or introduce you to your inner life. Open to people of all traditions and experience level.
 S. Cecilia is a member of the Christine Center Leadership Team. Read Cecy's bio here.
Love to Sing?
July 3-5
With Margaret Vaino
Tuition: sliding scale $50-$150, plus meals and lodging
Enjoy a peaceful 4th of July by singing for the pleasure of it. Margaret will engage us in melodies and sacred chants that will feed our souls. Together our voices send forth a vibration for blessing the world.
Margaret comes from Finland where she has worked with choirs for 30 years.  She has studied early Christian chant, Harmonic singing and Sacred Dance.
Own Her Power:  a Yoga and Meditation Retreat for Women
July 3-5
With Beck Anderson (left) and Mariah Lea Standal (below)
www.barefootwarriorsisterhood.com and www.mariahleayoga.com
Questions? beck@WellnessHammock.com or call 651-308-9367.
Tuition: $150, plus meals and lodging.
This is for the women who don't believe they are powerful. Learn to give yourself permission to be you, let go of needing to be perfect, learn the art of receiving and living and using your gifts.
Develop a meditation and yoga practice that is grounded in your body to develop a foundation from which to grow and flourish. Retreats are where most students experience incredible insights and breakthroughs in their lives.
Beck Anderson is passionate about empowering women to live in their personal power so that they can live joyful, peaceful, meaningful and connected lives. Watching deep transformation create more fulfillment careers, relationships and personal growth inspires Beck in her work. The founder of Wellinspire, a yoga studio and wellness center in Menominee, MI, Beck draws inspiration from her background in sociology and her love and appreciation for the human body and mind in all its various forms.
Mariah Lea Standal has a passion for psychology and Eastern philosophy. Her exploration in these fields have led her to pursue integrative modalities of healing, of which her strongest interest is in the wisdom of the Eight Limbed path of yoga. Drawing inspiration from Tai Chi as well as yoga, Mariah's teaching style blends the use of mindfulness, imagery and breathwork to facilitate re-embodiment. Her goals are to help her students feel at-home and grounded in their bodies so they can access innate sources of vitality, and through this find the empowerment to manifest transformation in their own lives.  
SoulCollage
July 24-26
With Audrey Chowdhury
To register: www.creativespiritguide.com
Come learn and practice SoulCollage, a very simple yet powerful collage process to create your own deck of inner guidance cards based on the many parts of your Self.
 Audrey Chowdhury, MS, ATR-BC, is a board certified art therapist, a SoulCollage Facilitator/Trainer, and a certified practitioner of Integrative Breathwork by Jacquelyn Small of Austin, Texas.
Silent Retreat with Individual Spiritual Guidance
July 26-August 1 (Sunday-Saturday)
With Spiritual Guides: Father Tom Borkowski and Franciscan Sister Marge Zulaski
In silence greater openness to you inner life becomes possible. This retreat invites you to solitude and provides opportunity for conversation to speak about your inner life with a trained Spiritual Guide. Individual sessions are available daily to support you in moving inward to listen to your true self and your inner wisdom. Other opportunities for spiritual deepening include group meditation, Eucharistic liturgy, and the wonders of Nature.
Cost: $400, includes housing in a modern hermitage or guest house, and spiritual guidance sessions; $300, includes housing in a rustic hermitage and spiritual guidance sessions. Meals are an additional $32 per day or you may choose to prepare your own meals in a modern hermitage.
Yoga Nidra: The Healing Power of Extreme Relaxation
July 27-28 (Monday-Tuesday)
With Roberta Hodges
Tuition: $95, plus meals and lodging. Begins Monday at 2 pm.
Yoga Nidra is the most powerful relaxation technique known. It means conscious deep sleep. Experience supreme relaxation of body and the most profound stillness of mind. This transforming, deep, blissful state of consciousness is the perfect condition for physical and emotional healing. It is helpful in treating diseases and exhaustion caused by stress.
Roberta has been studying, practicing and teaching yoga in the Himalayan tradition for 25 years.
Yoga Spa Wellness Weekend
July 31-August 2
With Lolly Bower
Tuition: $150, plus meals and lodging
Join senior teacher Lolly Bower for a spa get-away weekend. Lolly combines over 30 years of experience teaching yoga with a background in  Health/Wellness  to offer this refreshing and dynamic retreat.  We will offer sessions in: gentle yoga for everybody, yoga relaxation (nidra), meditation classes using variety of styles; you choose yours, ayruvedic self care and prevention tips; learn soothing self massage, time in the schedule for you to walk, reflect, write, read, practice, nurture, rest, surprises and play.
Lolly Bower, B.SC, CYT, trained as a yoga teacher with Swami Paramanda in 1976 and has continued her studies, practice, and teaching in the years since. She is also trained in meditation, and is a certified Yoga of the Heart therapist.
The Rest that Works: Living a Life of Loving Mindfulness
August 3-5 (Monday-Wednesday)
With Rev. Scott Daniels
Tuition: sliding scale $90-$150
Visit therestthatworks.com
Can we live at rest in God and work from there? When we approach life in certain ways and take daily steps to align with love, we tend to feel much more peace, meaning, passion and joy than when we don't.
The rest that works is a way to practice trust in the Living God, settle into the unforced rhythms of grace giving us life and work creatively from there. It is a way to consistently allow for God/Spirit. It's both a philosophy and a spiritual practice that is rooted in the teachings of Jesus but has connections with many traditions. It recognizes a spirituality that is greater than any one tradition. (A feel for it can be gained online at therestthatworks.com)
This workshop will include short presentations, group discussion and guided meditation. Participants will receive a little primer on the rest that works and will leave equipped to develop or improve their own personal form of the rest that works.
Scott is an ordained United Methodist Minister on voluntary leave of absence to focus on the ministry of the rest that works. He and his wife Anita started a spiritual day retreat in Eau Claire called The Center 2 years ago (thecenterec.com).
Integrating Transpersonal Experiences into Your Life
August 5-7 (Wednesday-Friday)
With Carl Greer, PhD, PsyD
Tuition: sliding scale $100-$200, plus meals and lodging (tuition scholarships available)
Visit www.carlgreer.com and watch the video below and consider participating in this experiential program.
Presented by Carl Greer, clinical psychologist, Jungian analyst, and Shamanic practitioner.  He authored the book Change Your Story, Change Your Life: Using Shamanic and Jungian tools to achieve Personal Transformation. His book will be available at the Christine Center's bookstore.
In this retreat Carl offers both Jungian and Shamanic practices to focus on inner movement for personal transformation.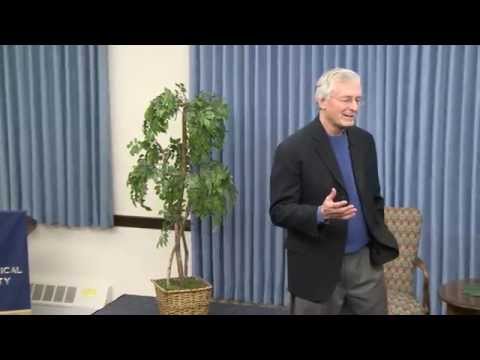 .
Frequencies of Brilliance, Level One, 14-Day Certification Course
August 17-August 31
With Efren Solanas
To register: www.efrensolanas.com
The Frequencies of Brilliance is a potent, sacred process with unlimited potential for healing and spiritual expansion. It is an energetic healing technique that​ has assisted many people in clearing physical, mental and emotional issues.
This​ course may be one of your most transformational journeys this lifetime. It is an initiation into a way of living—of being—that will continue to expand long after the course has ended. Channeled by Christine Day, this work is practiced around the world with marvelous results.
This course is one continuous initiation process. Through daily demonstrations and practicum, encounters with sacred geometry in meditation and group process, you will integrate the fourth and fifth dimensional energies into your body. This initiation is deep and intense, involving all aspects of your Self: physical, mental, emotional and spiritual. It is a Divinely orchestrated journey back to the heart.
Efren is certified by the founder, Christine Day, and ​has been teaching courses in So. America, Europe and the USA for the past nine years. He is dedicated to sharing the sacred jewel of this work and honored by the opportunity to serve as a channel for transformational healing. ​Efrén's intention is to hold a steady, compassionate platform for each person's unique, Divine journey back to full union with the Self.
Praise for Efrén
"Efrén Solanas is a magician. A poignant healer with clear insight. He has led me to the edges of my deepest pain; helped me to touch the emotion behind the pain, so that I could begin to release years of trauma from my body. I have been able to surrender into my authentic Self. I have made huge strides in my journey towards self love. Efrén has been an invaluable guide on my journey. He anchors a vast energetic field that allows me to unfold in a balanced way. He is honest and perceptive in guiding me towards the root of the blockages that I carry. I am incredibly grateful for his heart and guidance. Efren is a great soul and teacher."   Anka M.–Los Angeles
"I am very grateful for Efrén's teaching and the initiations which I received during the Level One, Frequencies of Brilliance course. These experiences are still alive in the deepest part of my being, marked by Efrén's simplicity, wisdom, spiritual force, generosity and unconditional love manifested as discipline. The promises that I have always heard, have materialized; that which is a mystery is no longer; that which was hidden is revealed. Efrén has the gift of touching the lives of those who are close to him." Jodi Y.—São Paulo, Brazil
Christian meditation

Buddhist practice

Writing as spiritual practice

Christian mystics

Intuitive painting

Yoga

Jungian dreamwork

Sacred dance

St. Hildegard of Bingen annual festival

Mandala-making

Diamond Approach

By Women for Women

Kindness Meditation

Three-year Certificate Program
HOW TO PLAN YOUR STAY AT THE CHRISTINE CENTER