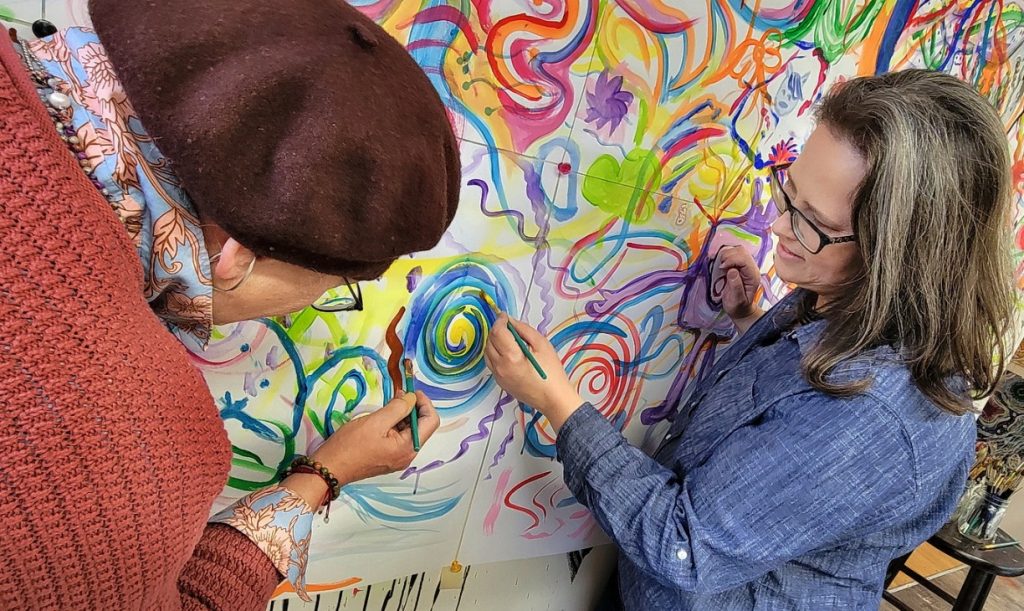 Intuitive Painting: Cultivate your Creative Spirit!
First weekend of each month: Friday 10:00am to Sunday 4:00pm
with Sr. Gabriele Uhlein
Sessions limited to 12 participants. All materials provided.
$120 plus meals and lodging ($20 per session)
Open and move with the full creativity of your intuitive inner guides, in a No Judgement Zone!
You will be invited to work with color and brush, directly from soul, choosing colors and making marks, where there is no have to's, or plans. Paint on the paper, and even off onto the wall! All materials are provided.
Dare yourself to stretch into fresh creative possibility! Spend a weekend with creative friends, let your inner child play. Enjoy the Christine Center trails, sauna, and bright starry skies. Bring curiosity and a willingness to deepen insight! 
When you register online, your registration fee includes 6 intuitive painting sessions, materials, housing, and meals (Friday lunch through Sunday lunch).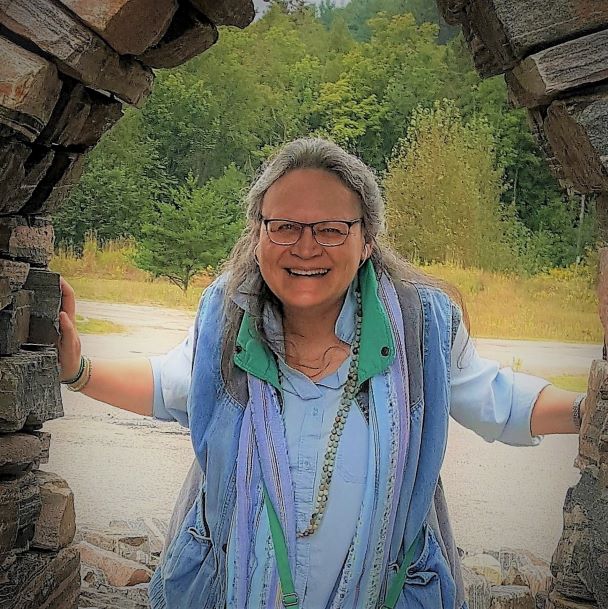 Gabriele Uhlein
Artist in Residence
Gabriele Uhlein, OSF, Ph.D. has been making art all her life, ever since she first discovered crayons. Her sense of painting completely transformed after a painting class with Deb Purdy in 2008, where the only instruction was to paint whatever was needed in that moment. Now trained in the intuitive point-zero painting method of Michele Cassou, Gabe has over 30 years' experience in using art expression as a personal contemplative practice. Her intuitive art studio provides a marvelous "judgement-free zone" for daring freedom, breaking old patterns, and discovering fresh creative possibilities. In the Hildegard Soul-studio at the Christine Center, create without a plan, without regard for product, meaning and control. Dare to paint whatever wants to be painted. Remind yourself there is no need to like what you paint, just paint, no matter what. Happily, let moment-to-moment experience guide you.
Gabe is also available for personal creativity coaching and spiritual guidance.