Meet Our Spiritual Companions
Gabriele Uhlein, OSF, PhD
Resident Artist; Resident Partner in Mission
Prayer, presence, and programs, including spiritual guidance sessions
Sister Gabriele Uhlein, OSF, PhD is a skilled facilitator and retreat guide dedicated to the recovery of the Christian mystical tradition and the honoring of intuition and creativity in spiritual deepening.
She is known for her Franciscan approach to contemplative ecological consciousness and her workshops are grounded in the wisdom of the Christian mystics as well as contemporary spiritual thought both East and West
Her mandala making and intuitive painting sessions are creative personal growth opportunities and she also offers individual intuition training and creativity coaching sessions.
Johanna Seubert, FSPA
Resident Partner in Mission
Prayer, presence, and programs, including spiritual guidance sessions
Sister Johanna Seubert, FSPA is a spiritual director and retreat facilitator at the Christine Center. She is experienced in guiding and accompanying others in their spiritual unfoldment, and assists them in clarifying their own spiritual process. She welcomes people as they are and helps them take the next step to their unique spiritual development. As a Diamond Approach teacher Johanna has additional training and experience in guiding individual students to discover the innate beauty and depth of their true nature.
Henrita Frost, SSND
Resident Partner in Mission
Prayer, presence, and programs, including spiritual guidance sessions
Sister Henrita is a spiritual director who participated in a program in spiritual direction at the Center for Spirituality and Justice in New York. Henrita's desire at that time was to offer spiritual direction to people who were homeless and did not have the basic necessities for a comfortable life. That desire was short-lived because her congregation asked her to go to Rome. Since she has been at the Christine Center, she welcomes the opportunity to offer spiritual guidance to others with a particular emphasis on compassion and loving kindness.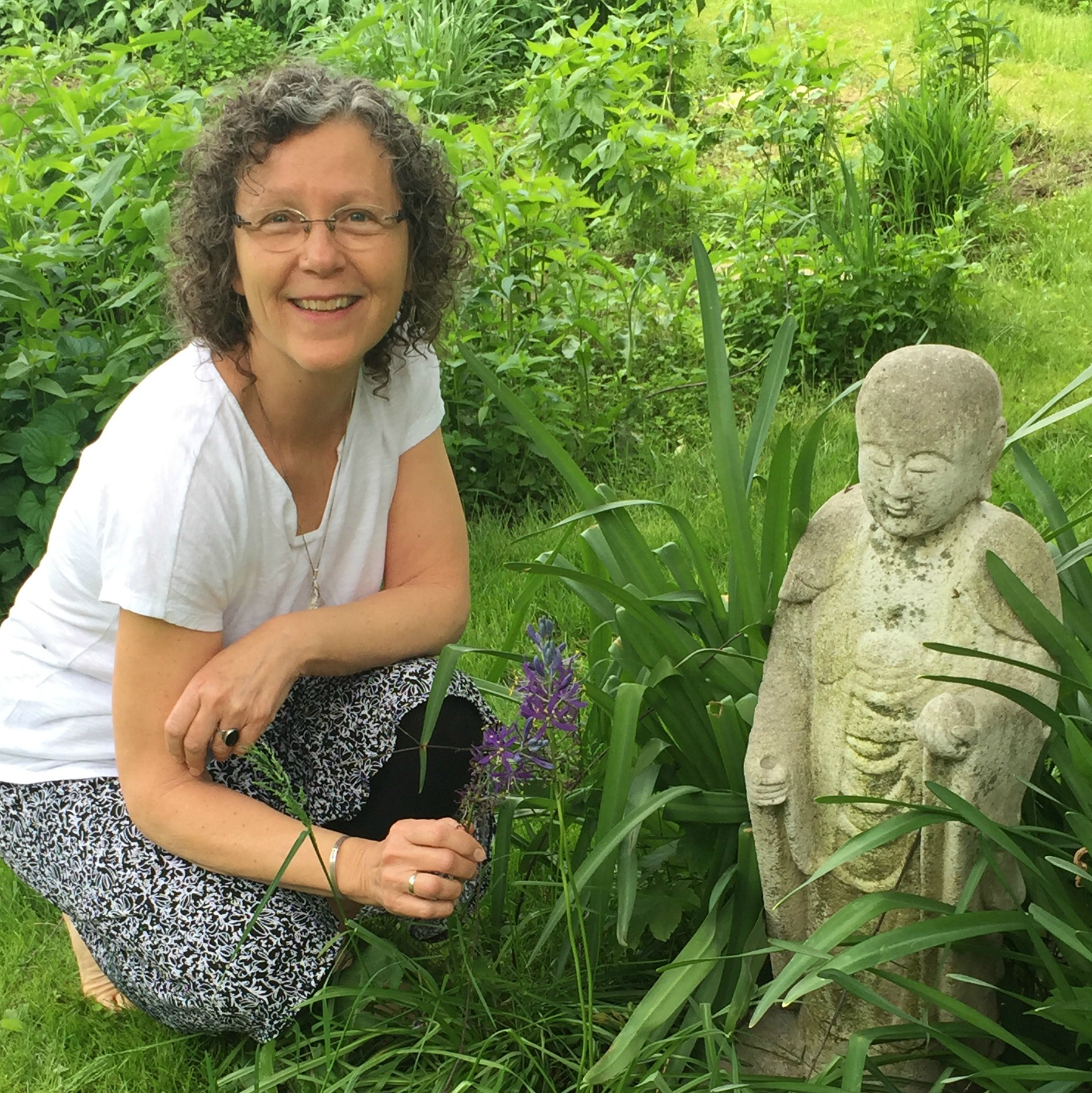 Casandra May
Board Member and Spiritual Companion
Often when there is a decision to seek out spiritual guidance it is because we no longer can ignore that still deep place within that calls us to pay attention; "Look Here!" It may come as a quiet whisper, a sense of emptiness or numbing confusion, a relentless suffering or a mysterious longing of the heart. The great poet Rumi said: Drum sound rises on the air, its throb, my heart. A voice inside the beat says, "I know you're tired, but come. This is the way". Whatever has led you to this place of awareness will bring you closer to knowing more of the truth of who you are, along with and beyond the historical self. As your companion during this time of unfoldment and discovery, I will carefully listen with interest and compassion. I may ask questions, offer practices or suggest a direction for you to inquire into. Know that you and this process will all be held by Spirit, and in the love and light of Presence.
Spiritual Guidance
Traveling life on a spiritual path can be confusing, clarifying, daunting, inviting, and at times lonely. 2020 has been a most unprecedented year… filled with unknowns. The social isolation demanded of us by the Covid-19 pandemic has challenged the familiarity and reliance of close relationships with loved ones and members of our communities.
How do we deal with challenges in our life and spiritual paths, which often are magnified in times of uncertainty? Life is filled with uncertainties: growth and change, work-life balance, grief and loss, and decisions about next steps or choosing a new path forward. Engaging in spiritual guidance can offer support and companionship, as we seek to deepen our connection with the divine, or achieve clarity concerning a specific life circumstance or experience.
Different from therapy, spiritual guidance is a contemplative practice of accompanying a person as they awaken to the spiritual in everyday life. A Christine Center spiritual companion listens compassionately with unconditional love as your story unfolds through a mutual process of discernment, while inner peace, self-direction, and self-acceptance begin to unfold. We welcome everyone, people of all faiths and no faith, and of all spiritual paths.
Whether you seek a spiritual companion for one or several sessions or choose to select a Christine Center guide for your retreat, or journey we are here to support you.
Choosing your path in spiritual guidance
We offer several options for meeting with a spiritual companion. From individual sessions to guided or companioned retreats, there are many pathways available for you.
Individual sessions:
Choosing to engage in spiritual guidance for a single session or on an ongoing basis can be an incredible gift and support for your journey. In person sessions utilizing social distancing guidelines are available on site at the Christine Center with certain guides. Phone or Zoom sessions are available with all guides.
Guided Personal Retreat:
A retreat is a gift we give to ourselves, which allows us to pause and take time away from the noise of our everyday life. The silence and solitude of the Center's woodland sanctuary continue to be a resource for your journey. A guided retreat offers the opportunity to have customized sessions with a spiritual companion during your stay; an individual that may be able to assist you with "hearing the inner whispers of your heart," and creatively explore where Spirit may be leading you, and perhaps reveal what your heart and soul already knew.
Companion Contact and Scheduling
After choosing a companion for your journey, contact the Christine Center office for scheduling.
Our staff will put you in touch with your chosen guide. A phone or Zoom meeting will be arranged for initial contact and for you to plan your time together. Onsite meetings with certain guides can also be scheduled using social distancing protocols.
Contact:
by phone at 715-267-7507
by email at christinecetner@tds.net
Fee Schedule:
Spiritual guidance is $75 per hour
A sliding scale is available for those who may need assistance.
Fees are payable at the time a session is scheduled.