Our Christine Center campus offers many types of spaces for prayer, meditation, and contemplation.
Whatever form your spiritual practice takes, there is a space here that will support and inspire you.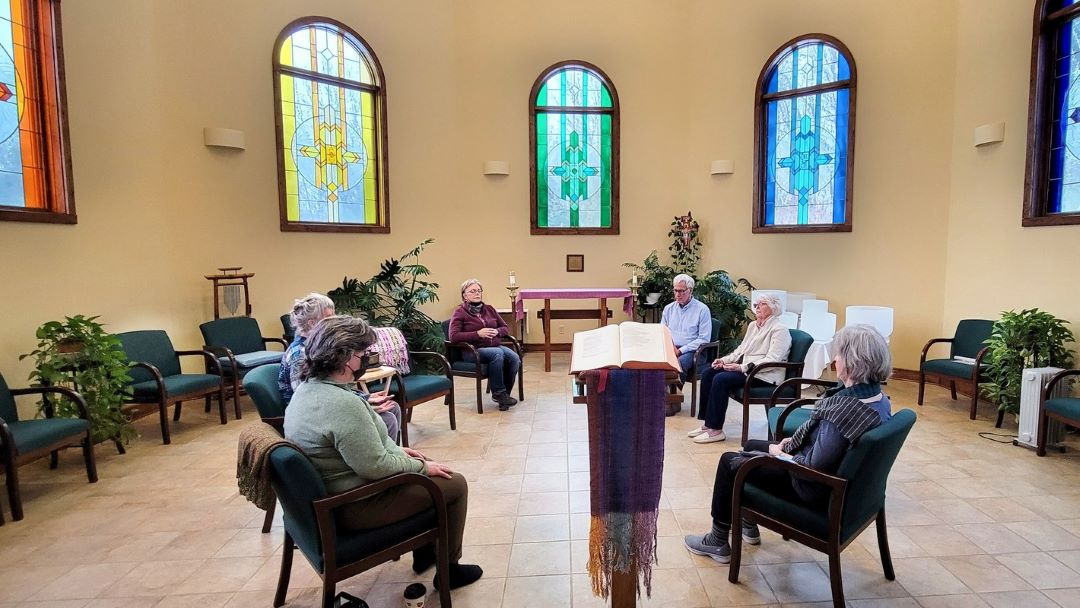 Mary of the Angels Chapel
This lovely chapel is round with a soaring pine ceiling and beautiful stained-glass windows designed by artist Laurie Biezi. It is dedicated to Sr. Virginia Mary Barta, OSF, Foundress of the Christine Center.
Mass is held once per month with Fr. Emmanuel Famiyeh of Holy Family Parish.
Monday through Friday, we host in person and online group meditations from the chapel at 8:45am and 5:00pm.
This space is always open and guests are welcome to use it at any time. 
The Christine Center is such a special place. The location provides access to solitude in nature and the facilities (especially meditation hall and chapel) are stunning. The staff are warm and lovely and the meals are nourishing. I could not imagine a more ideal environment for contemplative practice and retreat.
Meditation Hall
This exquisite round hall is the container for many of the retreats held at the Christine Center. This space is dedicated to Sr. JohannaSeubert, FSPA, who we recognize as the second foundress and who has lived and served here since 1986. 
When not being used for a group retreat, guests are welcome to enjoy this beautiful space.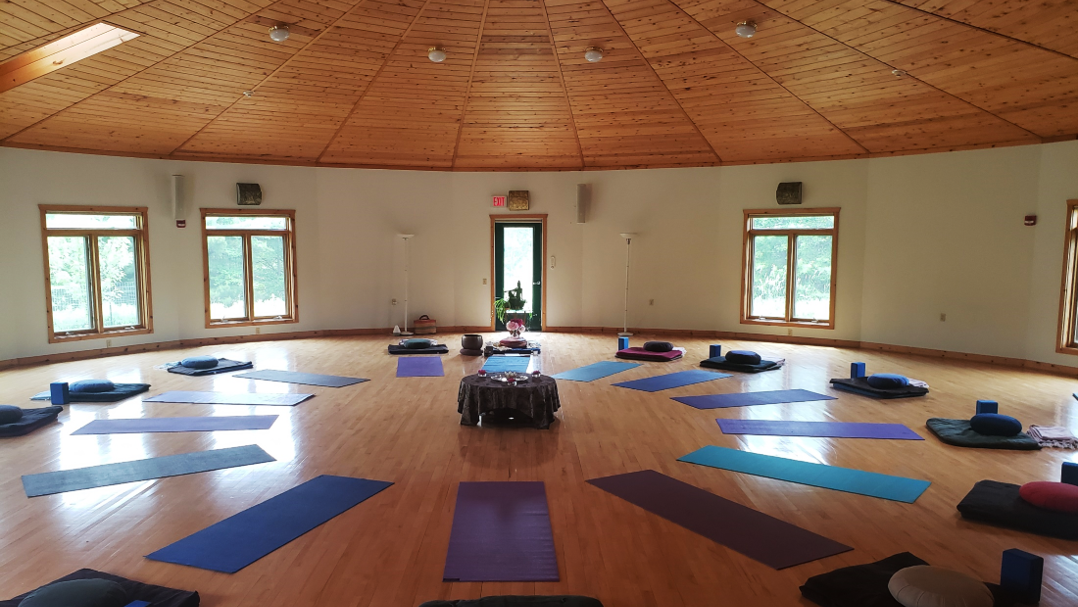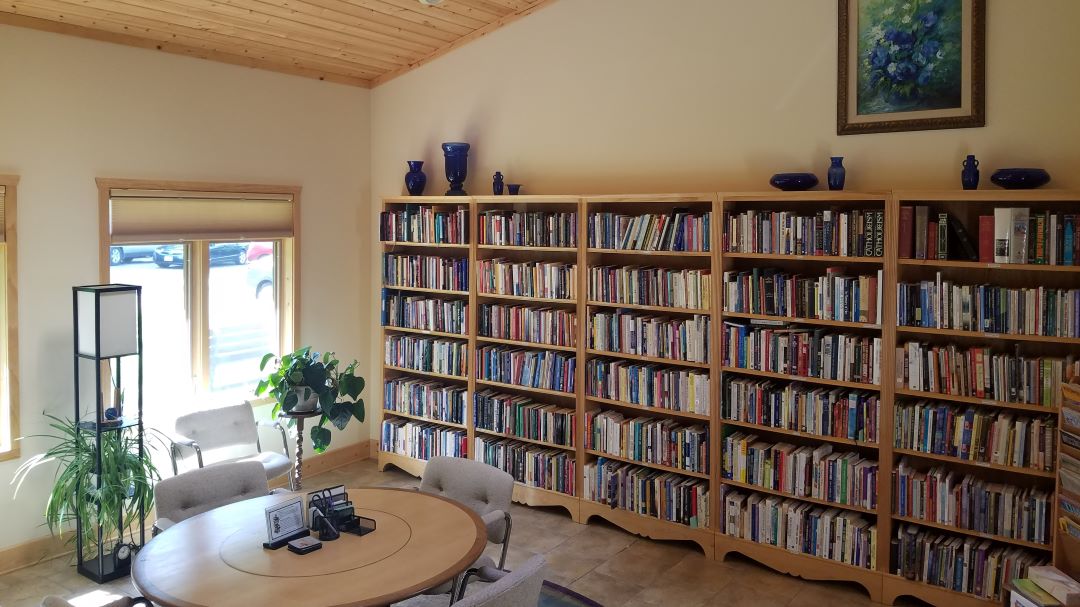 Bela Maroti Library
Our library is a first-rate collection of a wide-range of spirituality titles. A comfortable, quiet, contemplative space for reflection with lots of morning sun.
Dedicated to Bela Maroti who was a dear friend and spporter of the Center (his story is on our community page).
I felt at peace the moment I drove in. My visit at the Christine Center was, and always is, a magical experience. Thank you for sharing and maintaining your beautiful space. The Christine Center always helps me return to my innermost self. Thank you, Namaste.
St. Hildegard Soul-Studio
for Creative Arts & Ritual
The all new Saint Hildegard Soul Studio for the Creative Arts is now open. When not in use for a scheduled retreat program, the studio is open to private retreatants and visitors to use the space for a specified fee.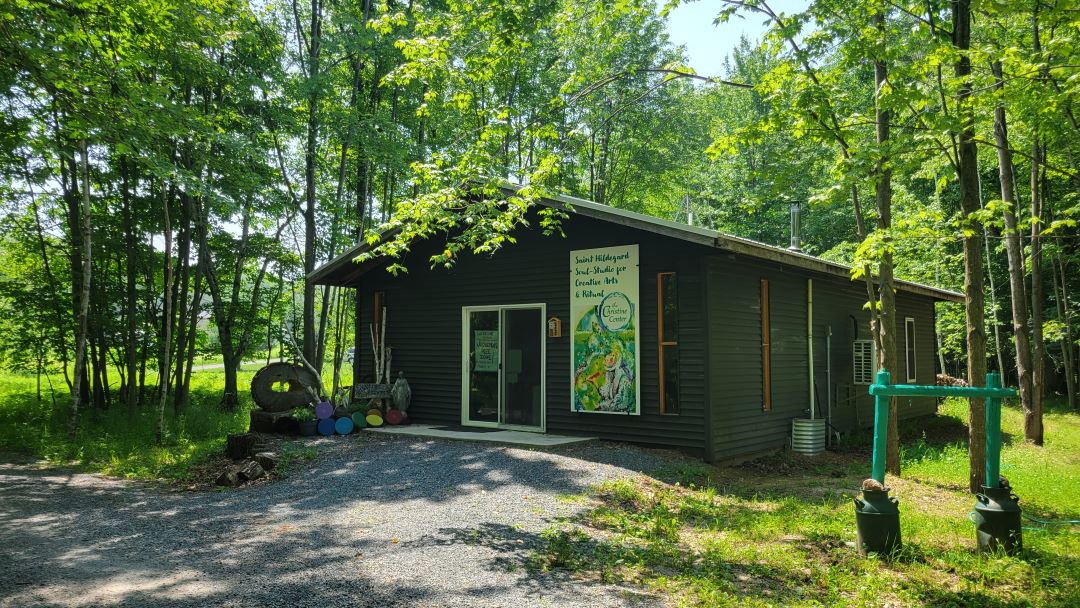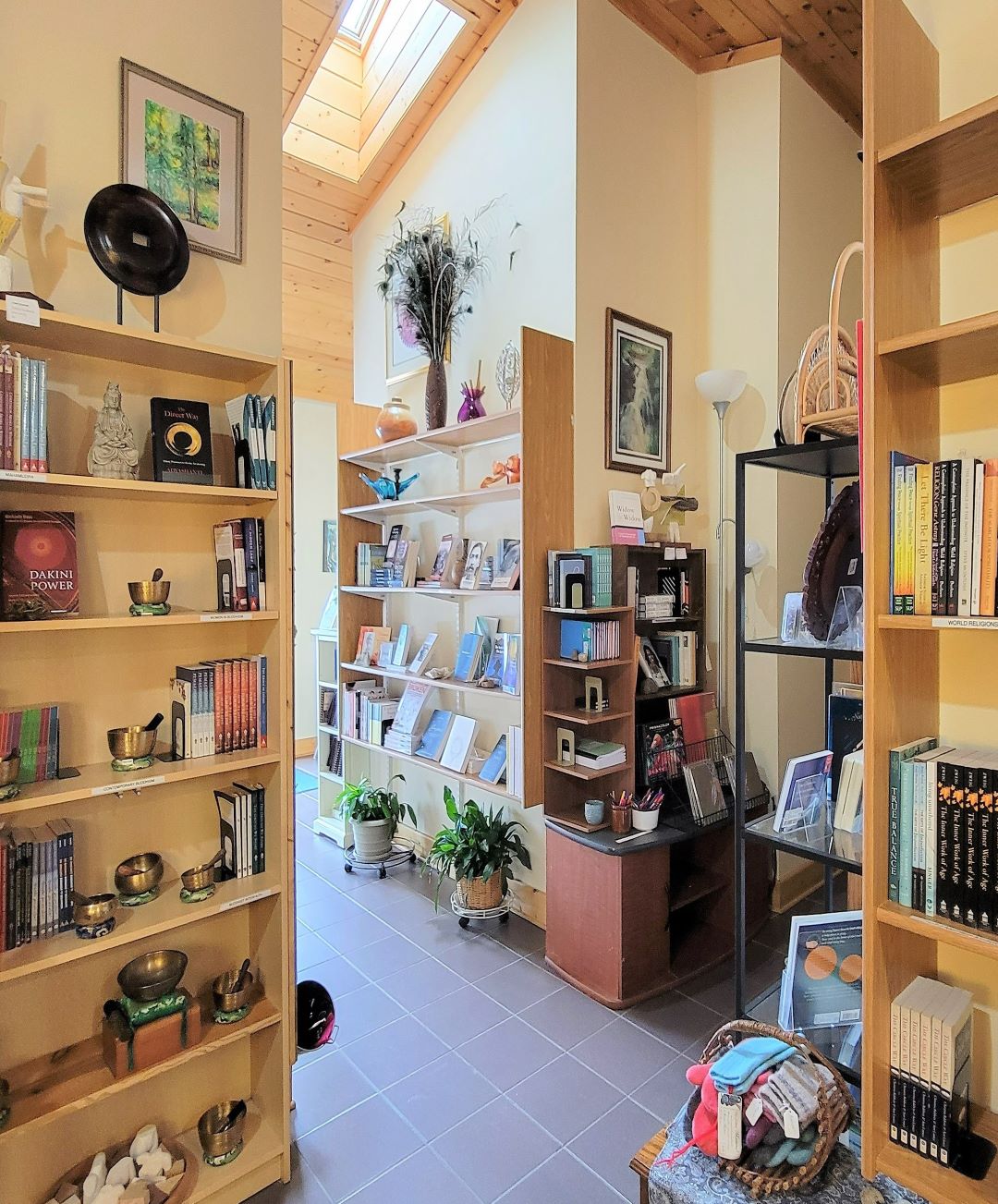 Spirit Jewel Bookstore and Gifts
It's small but mighty. We stock a wide range of subjects on spirituality.
We carry beautiful handmade bookmarks, original art work, handmade jewelry, and contemplative items, as well as a choice of journals and notebooks, colored pencils, incense, and hand-crafted soaps.
Spirit Jewel is located along the corridor on the way to the library and chapel. A comfortable chair and lighting allow for browse and sit sessions.
Fresh books arrive every week or so, and our free books are replenished monthly.
Spirit Jewel offer books on Christian mystics, contemporary Buddhism, contemporary spirituality, Jungian dreams, science/eco-spirituality, First Nations, yoga and body awareness, St. Hildegard of Bingen, writing as spiritual practice, mandala and intuitive arts, and many other topics, and a children's section for books to enjoy with and to inspire the little ones in your life.