Seeking something more
?

 Longing to go deeper?

We live in a time of awakenings. We have the gift of freedom to attend to our true self and to discover deeper meanings in life. 

For 35 years the Christine Center has offered thousands of seekers different pathways to healing, ways to unfold the soul and to put inner wisdom gained into inspired practice and service to life. 

Come explore the gifts of meditation, holistic wellness, and mystical spirituality, from both Christian and Eastern traditions. Come learn how to help transform the world through transforming yourself. Whether a beginner or long-time seeker, you'll find a supportive and caring community to help you along the way.

Rooted in the spiritual lineage of St. Francis and St. Clare of Assisi, we affirm All Is One. No matter what your spiritual path or faith background, you are welcome at our table.

No matter how you define your desire to get away for a while, a personal retreat offers deep and lasting benefits. Learn more. . .

Come and participate in retreat programs with the capacity to awe, transform, and heal. Learn new skills and discover ways to grow spiritually. Learn more. . .

For over 30 years we have offered a woodlands sanctuary where private groups can gather to create, learn, and grow together. Where the details of lodging, dining, and meeting space are all wrapped up in a spirit of harmony and deep hospitality. Learn more. . .
Spiritual Deepening for Global Transformation Program to Begin November 2015
Our three-year certificate program can help you thrive spiritually
With a skilled team of spiritual guides, inspired by traditions both East and West, our program is four weekend retreats each year. Through a blend of study, contemplation, dialogue and community, you'll find guidance and support for the questions that draw you towards a rich interior life.
How do I experience Divine Presence in daily life and oneness with all creation?

How can I meet life's challenges with a greater depth of understanding and compassion so that all is gift. 

How can I create a life of spiritual depth and grace for my own sake and for the sake of the world? Learn more . . .
how to plan your stay at the Christine Center
Meals to Nourish Body and Soul
Watch our beautiful and Inspiring Videos
This video shows our own Sr. Gabriele Uhlein, OSF, Ph.D. and her Intuitive Painting students in action. And whether or not you are interested in Art as Spiritual Practice, the video beautifully communicates the Christine Center experience. Read Gabriele's article on the Exhilaration of Intuitive Painting on Our Stories pages.
Music from Mother Heart by Susan Lincoln, a St. Hildegard vocal artist. Visit Susan's website here. In 2013 Susan co-facilitated with Gabriele our second annual St. Hildegard Festival. It was a weekend of joy!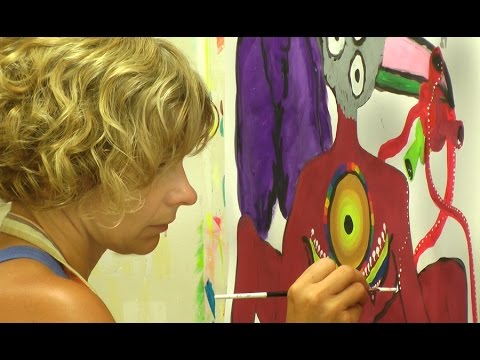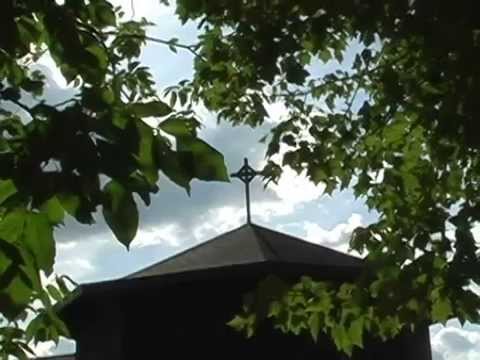 We've recently begun our stories page. There's a wide variety of topics, from our Christine Center community to the spiritual practice of art and writing and meditation. We offer Guest writings about their books or art or upcoming retreat programs.
If you're interested in our Spiritual Deepening for Global Transformation program there are writings to help you gain insight into this special program. New writings are added regularly Here.
Read Two good articles about us
Something Wonderful Happens Here.  A November 13, 2014 article from the Marshfield New-Herald.
And here is another great article from the Marshfield New-Herald with a beautiful photo of Henry Eisenhauer's sculpture "Unity" that is located near our entry. Read Henry's post about his journey with art.