A New Balance:
 Trusting a World in Motion
  Sept 22-24, 2023 with Karen Hering
   A weekend retreat at the Christine Center and companion to
   Karen's online A Year of Living with Change monthly sessions
As the autumn equinox balances light and darkness, we gather to name what we are harvesting in this season of great change and to restore inner balance before winter's long-nighted rest. Karen Hering, author of Trusting Change: Finding Our Way through Personal and Global Transformation, will facilitate this retreat of guided reflection, writing, conversation, embodied practices and ritual. We'll explore new understandings of balance, spiritual deepening and trusting a world set in motion by these times of great change.
This retreat, in a beautiful natural setting, offers community, spiritual practices and deep time for accessing your own threshold wisdom and hopes, both fierce and fragile. Participants can register as a stand alone program, or to underscore the monthly conversations with other threshold seekers occurring online in "A Year of Living with Change" (See below for more details).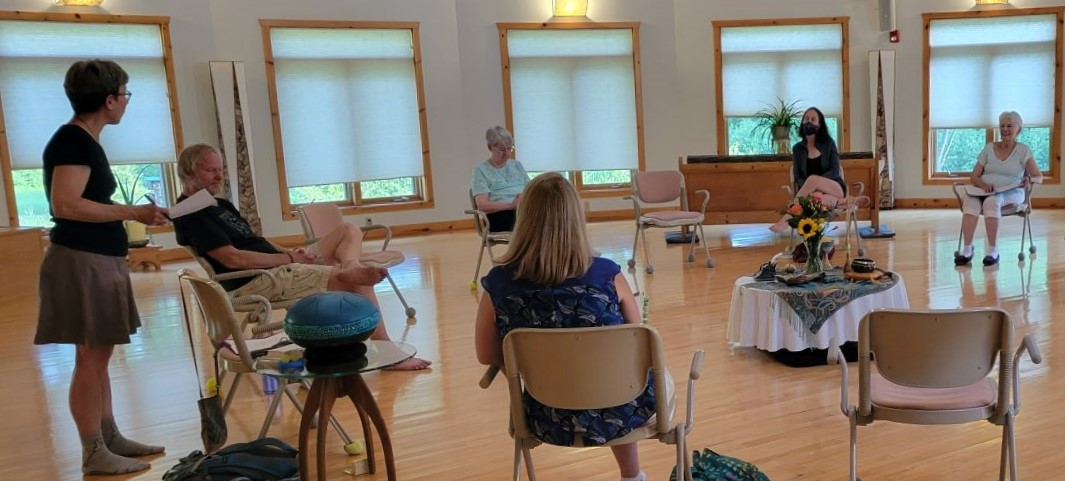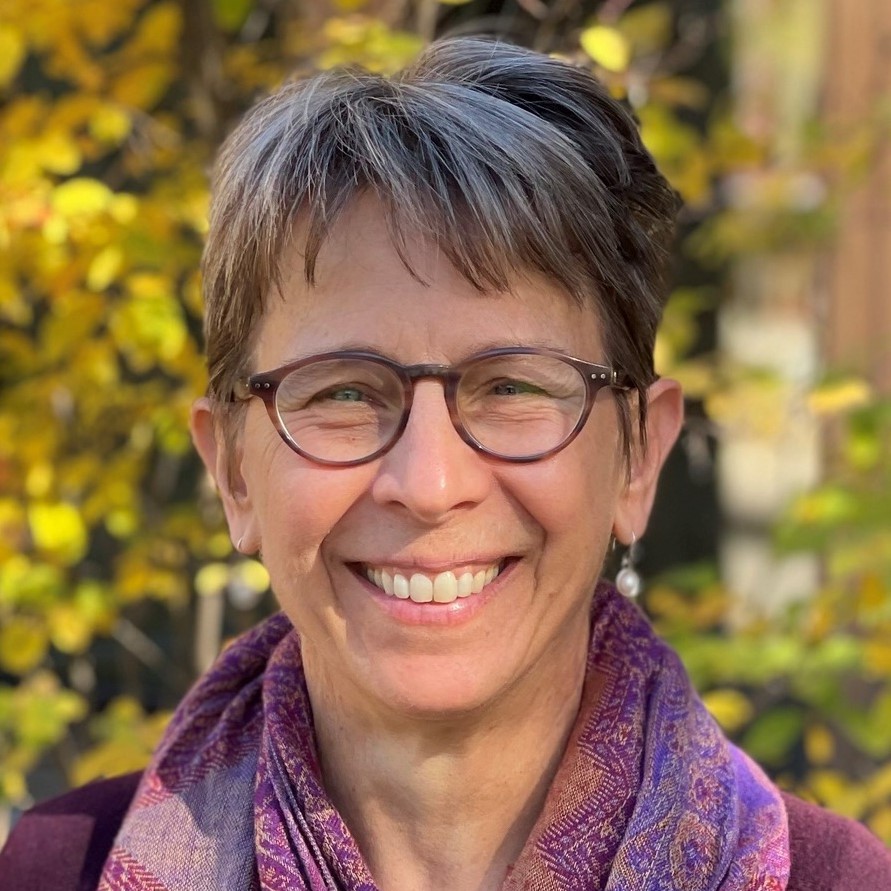 Karen Hering
Karen is a writer and teacher who has been immersed in the work of words for most of her life. She is an ordained Unitarian Universalist minister and author of Writing to Wake the Soul: Opening the Sacred Conversation Within and Trusting Change: Finding Our Way through Personal and Global Transformation, newly published in 2022. As a consulting literary minister based in St. Paul, Minnesota, Karen leads guided writing sessions, retreats and programs about living well in the midst of change in community, congregational and workplace settings, and online. She also serves as a companion and guide for people and organizations on the threshold of significant change. Her writing has appeared in literary journals, periodicals and meditation anthologies.
All Inclusive Retreat Pricing Options
Listed pricing includes all housing, meals, and program fee
Lodging Options:
Single Modern Hermitage: $590.00
Single Guest Room in Main Building: $528.00
Single Rustic Hermitage: $434.00
Single Cabin Bedroom: $528.00
Please contact our main office to make your reservation for any of the following (715-267-7507 or welcome@christinecenter.org):
Shared lodging options
Camping
To reduce the number of meals you would like
If you need to make special arrangements
If you would like to reserve pet friendly accommodations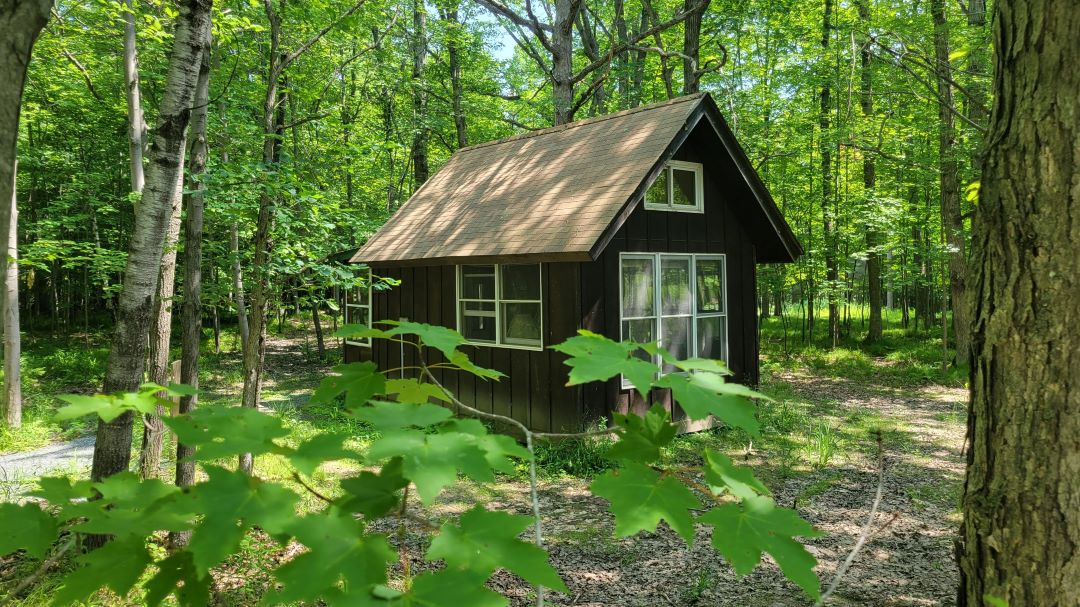 Modern Hermitage: One room cottage with anywhere from 1 to 3 beds; living area; kitchenette; bathroom and shower.
Cabin Bedroom: A private bedroom with 1 to 2 beds located on the property in a shared cabin; shared kitchenette; shared bathroom and shower.
Guest Room-Main Building: A private bedroom with 2 beds and private bathroom located in the main building.
Rustic Hermitage: One room cottage with anywhere from 1 to 2 beds; living area. No bathroom or kitchenette. Modern bath and shower facilities are located on the property.
A Year of Living with Change Online Sessions
Whether you're living through significant personal transitions or navigating a world reshaping itself faster than ever, you are invited to join a yearlong conversation about how to make change more trustworthy. Come to one or to all of the monthly programs and additional retreats, or just drop in whenever you want to.
We'll begin with a half-day online retreat Saturday, January 14 to introduce key dynamics of change and how to engage it more fully. (This program will be useful to those using Trusting Change in a small group as well as anyone navigating change, with or without the book.) Then, each month throughout the year, you can join an online program focused on one of the ten threshold skills featured in my book, Trusting Change. I'll present selected content from the book and offer a focusing question or prompt and silent time for writing or reflection. After reflection, we'll move into small groups to share how we each experience and engage that month's threshold skill in the context of change. Dates and topics for each online session are listed below.
Participants can join all the monthly offerings or attend selectively, based on time and interest; and though the conversations will be enriched by reading along in Trusting Change, participation will be accessible to those unable to do the reading. In two additional in-person weekend retreats, on the spring and fall equinoxes, I will offer a deeper dive into the material for those who are interested and able to attend in the upper Midwest – at the Christine Center September 22-24.
Wherever you are in your journey through change, I hope you'll join these conversations.

Your voice will bring wisdom for others,

while theirs may offer just the perspective you need on your threshold.