ASAHI: Awareness through Movement
Learn the simple and effective mind/body method from Finland
Optional teaching certification
September 8 – 10, 2023
with Margaret Vainio and Carol Curtis
Cultivate physical health and mental awareness in your daily life through this easy series of movement meditation. This weekend retreat offers opportunity to develop your personal practice, including how to use Asahi as a rehabilitation method after injury or illness, and even to complete teacher training and share this practice with others.
Asahi meets you at whatever physical level you are at… come as you are and let Asahi move you!
Anyone can practice Asahi, regardless of age or physical state of health. Asahi restores balance and gracefulness for every body type. This method improves coordination, muscle tone, and concentration; it lowers stress and blood pressure and relaxes the mind. Asahi has been designed to offer everyone the possibility to experience the healing effects of combining movement and breathing.
No previous experience is necessary. Those who have practiced Asahi know that each Asahi session gives you deeper self-understanding, it is not just for beginners!
Everyone can participate – Standing or sitting!
Those who have never exercised before
Seniors for balance and mobility
Those in recovery from injury or illness
Athletes as a warmup or restorative practice
Asahi is also safe for people with health issues:
Joint replacements, osteoarthritis, arthritis
Neck, shoulder, and back problems
Respiratory ailments / Heart, Circulatory problems
Problems with balance, Meniere's disease
Weight issues, diabetes
Performance anxiety, mild depression
Fibromyalgia / Parkinson's
Optional Teacher Certification
Do a deep immersion and certify for teacher training, which will
continue until dinnertime Sunday afternoon.
Additional fee for training and lifetime certification for beginning:
C- level: $220 / B-level (Advanced): $255
Since Asahi is a simple method, becoming an Asahi instructor is also quite simple. By staying until evening, you can finish the 12-hr teacher training requirements and become certified to start your own local Asahi group. It is true that you don't really learn something until you start teaching it to others! Asahi is the teacher, you are just the facilitator. What better way can there be to spread health and wellbeing to the people around you? Teaching a class also ensures that you keep up your personal practice!
The origin of Asahi
In 2004, four of Finland's foremost martial arts teachers were concerned about injuries they and their students were experiencing. They decided to develop a method with the same health benefits as ancient traditions, but without any health risks, any religious or cultural ceremony, any competition or martial aspect, and to create something that would be easy and accessible for all.
The result was this streamlined mind-body practice Asahi, designed for the modern world. Since one of the developers was a geriatric specialist and internist, he made sure everything about Asahi can be explained by modern medical science. The result is a fun, safe, simple and flowing way to improve your physical and mental wellbeing.
Contact our main office to sign up for the teacher certification
All Inclusive Retreat Pricing Options
Listed pricing includes all housing, meals, and program fee
Lodging Options:
Single Modern Hermitage: $743
Single Room in Main Building: $683
Single Cabin Bedroom: $683
Single Rustic Hermitage: $593
Please contact our main office to make your reservation for any of the following (715-267-7507 or welcome@christinecenter.org):
Shared lodging options
Camping
To reduce the number of meals you would like
If you need to make special arrangements
If you would like to reserve pet friendly accommodations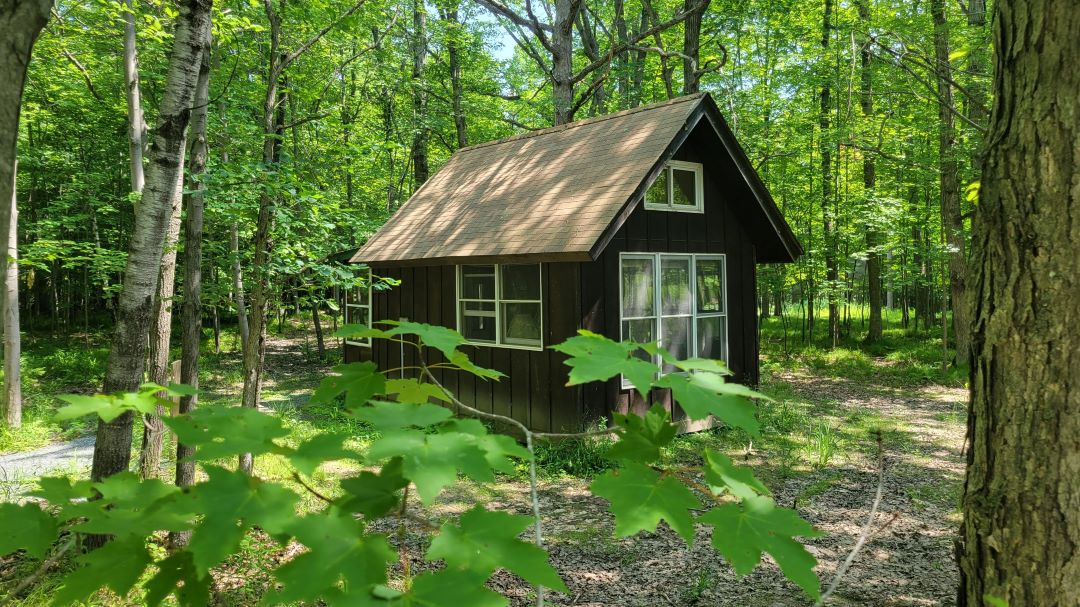 Modern Hermitage: One room cottage with anywhere from 1 to 3 beds; living area; kitchenette; bathroom and shower.
Cabin Bedroom: A private bedroom with 1 to 2 beds located on the property in a shared cabin; shared kitchenette; shared bathroom and shower.
Guest Room-Main Building: A private bedroom with 2 beds and private bathroom located in the main building.
Rustic Hermitage: One room cottage with anywhere from 1 to 2 beds; living area. No bathroom or kitchenette. Modern bath and shower facilities are located on the property.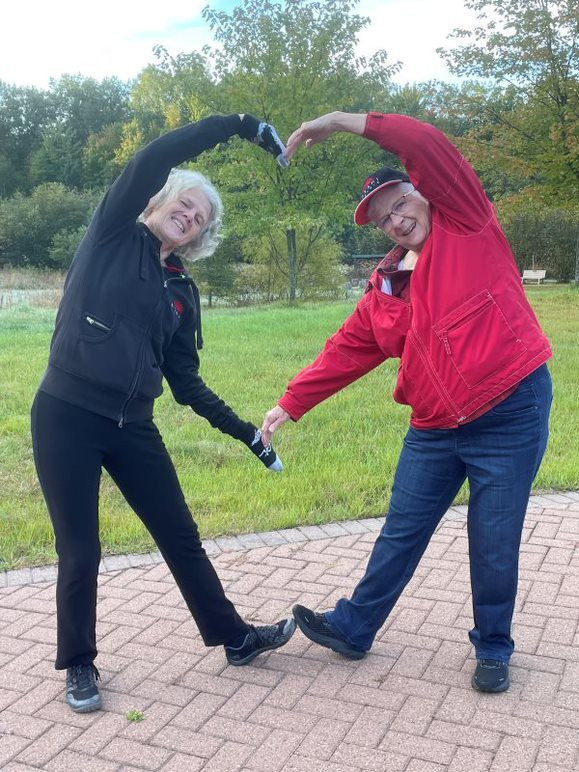 Your Guides for the Journey
Margaret Vainio
MA in Music, choir director, singer, linguist and yoga teacher
Margaret was first drawn to Asahi as a versatile choral warm-up. After studying with three of the original developers of Asahi, she started teaching Asahi in Greece. On the island of Rhodes. Now her mission has been to bring it to the US, first to Northern Michigan University, where Asahi has become part of the permanent curriculum, and from there to the rest of the country. Movement and mindfulness are the medicine society needs so desperately now. How much physical and mental illness could be alleviated just by awakening people to their need for exercise and peace of mind! This is Margaret's fourth Asahi course at the Christine Center.
Carol Curtis
Retired practitioner of the Trager Approach to Bodywork and Brennan Healing Science
After maintaining a personal Asahi practice and becoming a B-level teacher, Carol began teaching an Asahi class this past winter. Carol is currently learning to teach others how to teach Asahi.