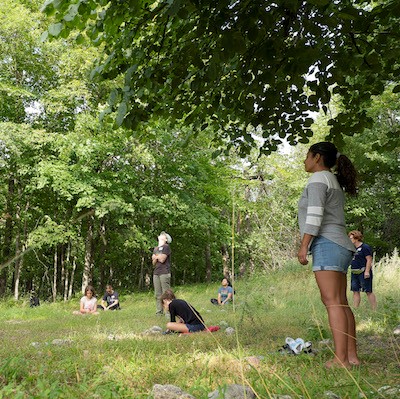 Find Your Nature: A Forest Therapy, Movement, & Meditation Retreat
Return to a sense of deep belonging in the woods and attune to the voice of nature around and within you.
with Emily Jarrett Hughes & Johanna Schussler
September 15-17, 2023
Do the woods call you? Are you curious to go deeper into the silence, peace and wonder you find in the woods? This retreat invites you to experience new dimensions of awareness and connection in nature. You will experience three different practices that help to integrate body and mind, self and nature: forest bathing, qigong, and movement. 
All of these practices are joyful and centering. Throughout the weekend we will reflect on how we can tap into the wisdom of the body and the wisdom of the natural world. The fruit of nurturing the connection to both inner and outer wisdom is a profound sense of wholeness. Grounded in this deep belonging we cultivate our resilience and ability to move with ease through life.
What is forest bathing?  View Johanna's Video Here
You may be wondering – what is forest bathing? Forest bathing is a gentle, mindful nature experience. The practice of Forest bathing (also called Forest or Nature Therapy) is based on the Japanese practice of Shinrin-yoku, an intentional practice of mindful nature immersion developed to treat stress-related illnesses. Forest bathing is a relational practice of embodied awareness, of slowing down, of taking time to experience and remember our connection to nature, to each other, and to ourselves. Forest bathing is practiced in partnership with the land, and can be done wherever nature and humans meet.
Forest bathing is different from a hike or an interpretative nature walk. Forest bathing walks often span less than ½ mile. The focus is on the sensory and relational experience, rather than on intellectual learning about nature or getting a workout.
What is qigong meditation?  View Emily's Video Here
Qigong means "working with Qi"(commonly known as energy). It is an ancient Chinese science of using the breath, body, mind, and sound to achieve and maintain perfect health. In this retreat qigong movements and meditations are a doorway for connecting with the five elements and awakening a connection to the entire ecosystem of the forest from within.
Qigong is very gentle and designed to support health, longevity, and spiritual awakening. Movements can be done standing, seated, or in your imagination while lying down.
What kind of movement?
All the parts of the forest work together in a type of dance. Simple circle dances are a way of celebrating how we participate in this larger dance of life. From walking in a spiral, gently swaying like a tree, to moving in an ancient step pattern that evokes the tree of life, these gentle dances are moving meditations. Another term for them is Collective Joy because they connect us to a profound sense of wholeness. We cannot think of a better way to integrate the deep sense of connectedness and community that we evoke through forest bathing and qigong.
All movement activities can be adapted to physical needs within the group. Most if not all of the retreat sessions will be held outside.
The call of the forest is a call to wholeness and deep belonging. Let's answer the call together!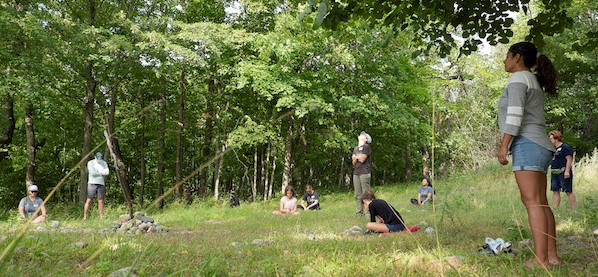 All Inclusive Retreat Pricing Options
Listed pricing includes all housing, meals, and program fee
Private Lodging Options:
Single Modern Hermitage
$615 (Early registration). $665 beginning August 21
Single Guest Room in Main Building
$553 (Early registration). $603 beginning August 21
Single Cabin Bedroom
$553 (Early registration). $603 beginning August 21
Single Rustic Hermitage
$459 (Early registration). $509 beginning August 21
Shared Lodging Options:
Shared Modern Hermitage
$531 (Early registration). $581 beginning August 21
Shared Guest Room in Main Building
$501 (Early registration). $551 beginning August 21
Shared Rustic Hermitage
$429 (Early registration). $479 beginning August 21
Please contact our main office to make your reservation for any of the following (715-267-7507 or welcome@christinecenter.org):
Shared lodging options
Camping
To reduce the number of meals you would like
If you need to make special arrangements
If you would like to reserve pet friendly accommodations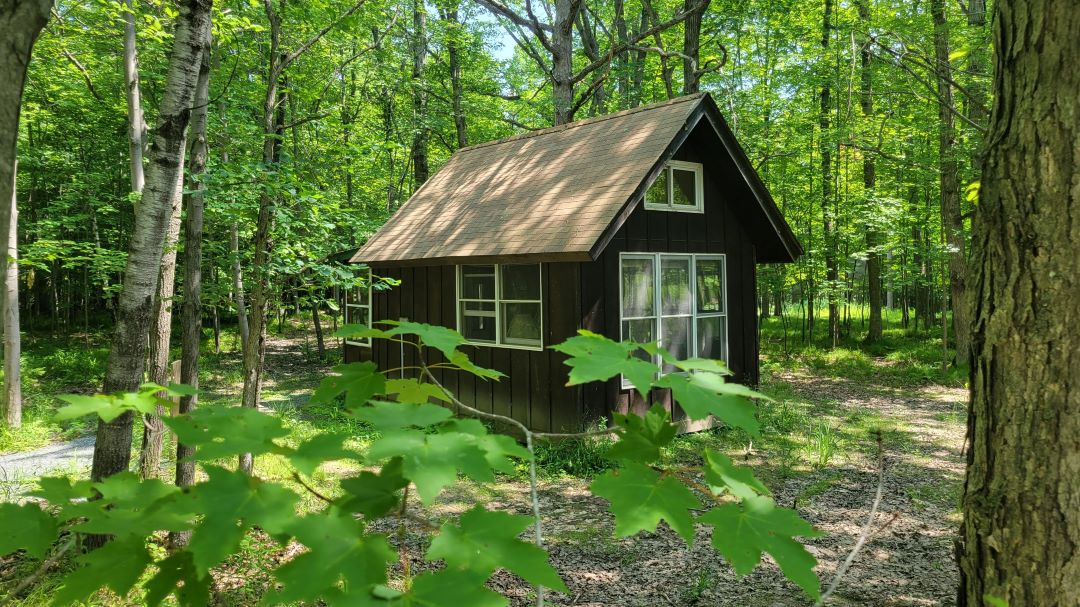 Modern Hermitage: One room cottage with anywhere from 1 to 3 beds; living area; kitchenette; bathroom and shower.
Cabin Bedroom: A private bedroom with 1 to 2 beds located on the property in a shared cabin; shared kitchenette; shared bathroom and shower.
Guest Room-Main Building: A private bedroom with 2 beds and private bathroom located in the main building.
Rustic Hermitage: One room cottage with anywhere from 1 to 2 beds; living area. No bathroom or kitchenette. Modern bath and shower facilities are located on the property.
Your Guides for the Journey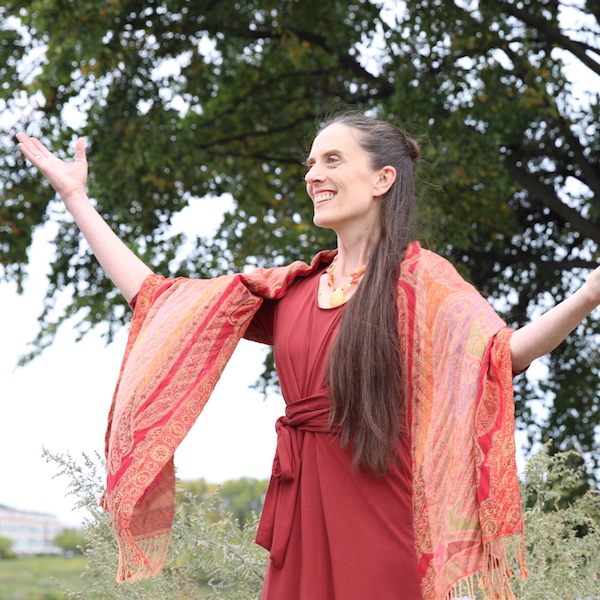 Emily Jarrett Hughes
Retreat Facilitator
My name is Emily Jarrett Hughes and I am a healer, teacher, dancer, and mother living in Minneapolis. The vitality and joy I find in Spring Forest Qigong were a lifeline through a major health crisis and are the inspiration for my teaching and healing practice. I have studied Spring Forest Qigong since 2006, completing Level 5, and am a Certified Healer and Certified Trainer. Inspired by my intensive study with Laura Shannon, I teach women's ritual dances from the Balkans, Greece, and Anatolia as a tool for healing and transformation. Everything that I do leans into the interrelationship between healing ourselves, healing the water, and healing the world. I love seeing my students and clients strengthen their connection with body, mind and spirit and unlock their capacity to live vibrant, courageous lives. Follow my blog at wisdomdances.com.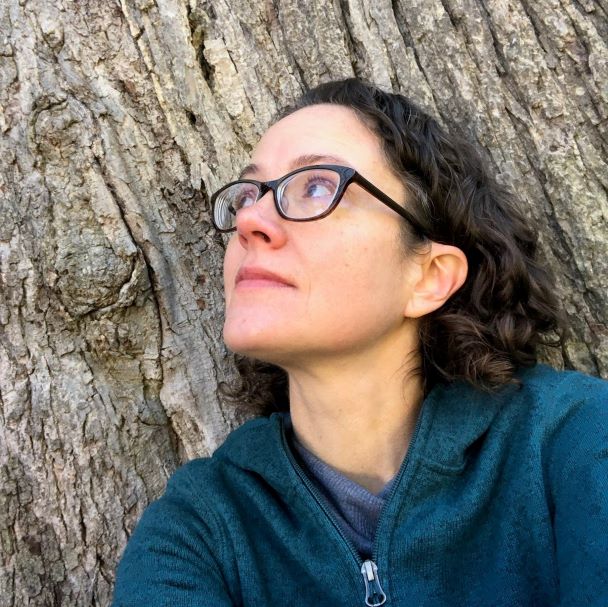 Johanna Schussler
Retreat Facilitator
My name is Johanna Schussler. I am a former water scientist who currently works professionally tapping into group wisdom through facilitating strategic planning and process improvement projects for Hennepin County. I discovered Forest Bathing about three years ago and immediately fell in love with the practice because it so perfectly weaves together my experiences with nature, mindfulness, and group facilitation. I am a certified forest therapy guide through the Association of Nature and Forest Therapy Guides and Programs. I especially love guiding in urban spaces because it reminds us that we don't always need to go to the wilderness to experience the beauty, wonder, and peace of nature. I can't wait to meet you and share this practice with you!