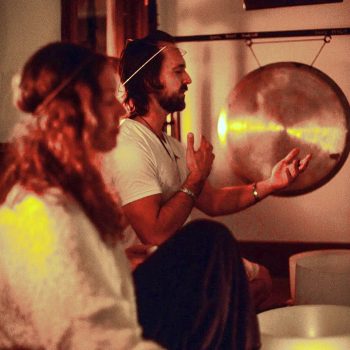 Peace Together Sound Healing & Meditation Retreat
July 7-9, 2023
with Caty Brown, Dan Estenson, Richard "Chi" Johnson, and Priscilla Momah
The Intention of Peace Together is to create a safe space for all people to gather, in nature and in wellness to piece together the fabrics of our wisdom by sharing experiences, our lessons learned and to create a deeper sense of community, understanding and awareness with the world around us.
Our intention is to create more peace and acceptance from within, so we can share that vibration with the world around us – to release ripples of inspiration and compassion for all.
We nourish the soul, body and mind and hold space to tap into our own unique, and beautiful, frequency through daily energetic wellness practices, fun and community healing.
Welcome and Namaste.
Description of Sound Bath:
Surrender and let the crystal bowls, gongs & chimes harmonize and heal your body, mind and spirit as you deepen your conscious awareness through sound meditation. We will clear energetic blockages in our physical and energetic systems by moving stagnant emotions and stored trauma. Sound healing balances energy, reduces pain & boosts immune function. Leave feeling recharged, reset and full of creative inspiration.
Description of Kirtan:
Kirtan is the call-and-response repetition of mantra, set to musical accompaniment of harmonium, drum and tambourine. Simple, yet profound, this practice is known to evoke deeply meditative states, powerful emotional experiences, and is also quite a lot of fun. Kirtan cultivates mental focus, breath control, and community immersion all at once.
Description of Yoga:
This will be a hybrid class of light yoga flows with restorative and relaxing postures. We will align our physical bodies with our breath and energetic bodies. Opening and releasing movements allow more ease and flow into our lives, ultimately bringing more harmony and balance as within, so without. This is easy, fun, intuitive & accessible yoga.
Description of Breathwork:
Clear your system of emotions and energy that no longer serve you. Create the capacity to live from your heart.
Conscious connected Breathwork can help move stagnant, suppressed or overwhelming energy through the body by over-oxygenating the nervous system.

Priscilla Momah will be joining us for a somatic serenade over the weekend,
she will sing and play guitar and guide some gentle movement on Saturday night during our 7-930 pm sound bath.
Thai body work is available by Priscilla and Heilen is available for fire cupping. Contact information will be sent with registration confirmation.
All Inclusive Retreat Pricing Options
Listed pricing includes all housing, meals, and program fee
Lodging Options:
Single Modern Hermitage: $743
Single Room in Main Building: $683
Single Cabin Bedroom: $683
Single Rustic Hermitage: $593
Please contact our main office to make your reservation for any of the following (715-267-7507 or welcome@christinecenter.org):
Shared lodging options
Camping
To reduce the number of meals you would like
If you need to make special arrangements
If you would like to reserve pet friendly accommodations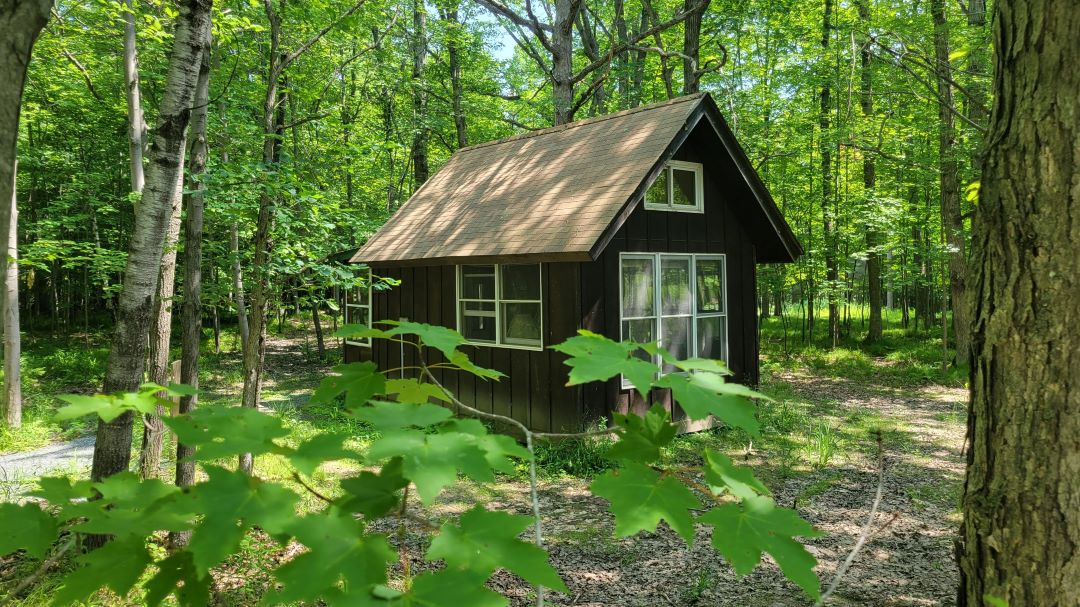 Modern Hermitage: One room cottage with anywhere from 1 to 3 beds; living area; kitchenette; bathroom and shower.
Cabin Bedroom: A private bedroom with 1 to 2 beds located on the property in a shared cabin; shared kitchenette; shared bathroom and shower.
Guest Room-Main Building: A private bedroom with 2 beds and private bathroom located in the main building.
Rustic Hermitage: One room cottage with anywhere from 1 to 2 beds; living area. No bathroom or kitchenette. Modern bath and shower facilities are located on the property.
Your Guides for the Journey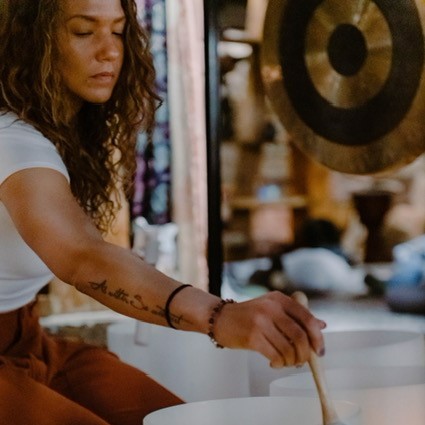 Caty Brown
Owner of Soul Body Finesse
The owner of Soul Body Finesse, a sacred self care and community based wellness studio. Caty is a Sound Healer, Reiki practitioner, labor & birth doula and studied Yin Yoga and anatomy of trauma in the body. She coordinates wellness events, offers private groups, 1:1 and group healing classes. Caty is available to curate unique healing experiences.
It was through radical self care and holistic therapies that allowed me to heal and align with my Soul's purpose of creating safe spaces for people to connect, heal, share and grow together. I am currently studying to be an herbalist and I enjoy intuitively connecting with others by supporting self care practices to stimulate growth, inner peace and self acceptance. I have a passion for serving and empowering women, mothers and all people to heal during difficult transitions in their lives.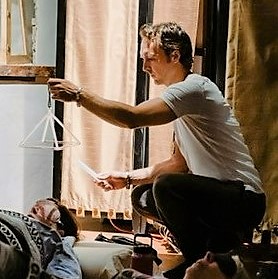 Dan Estenson
Founder of Soul Magic
A co-captain of Soul Body Finesse and founder of Soul Magic – the crystal and healing tools shop in the back of our healing studio. Dan is a Sound Healer, Reiki Master, Yoga Teacher, and student of life. He facilitates sound healing, teaches yoga and wellness classes, guides group meditations, offers private group session, 1:1 work and healing events (festivals, yoga studios, weddings, and community gatherings).
I am a self care teacher and enjoy connecting with others. I have a knack for guiding people to their own inner wealth, light and wisdom within.
In 2012 I felt this activation and "knowing" that my purpose was to do energetic healing work. In 2017 I started a sound healing practice. Fast forward to 2021 where Caty and I connected over our love for sound healing and the harmony it fosters. We realized the alignment and potential for creating an impact of peace if we were to combine forces. In 2022 I joined Soul Body Finesse and we found our new home at what we like to call "the Eagles Nest" in the Northwind Lofts.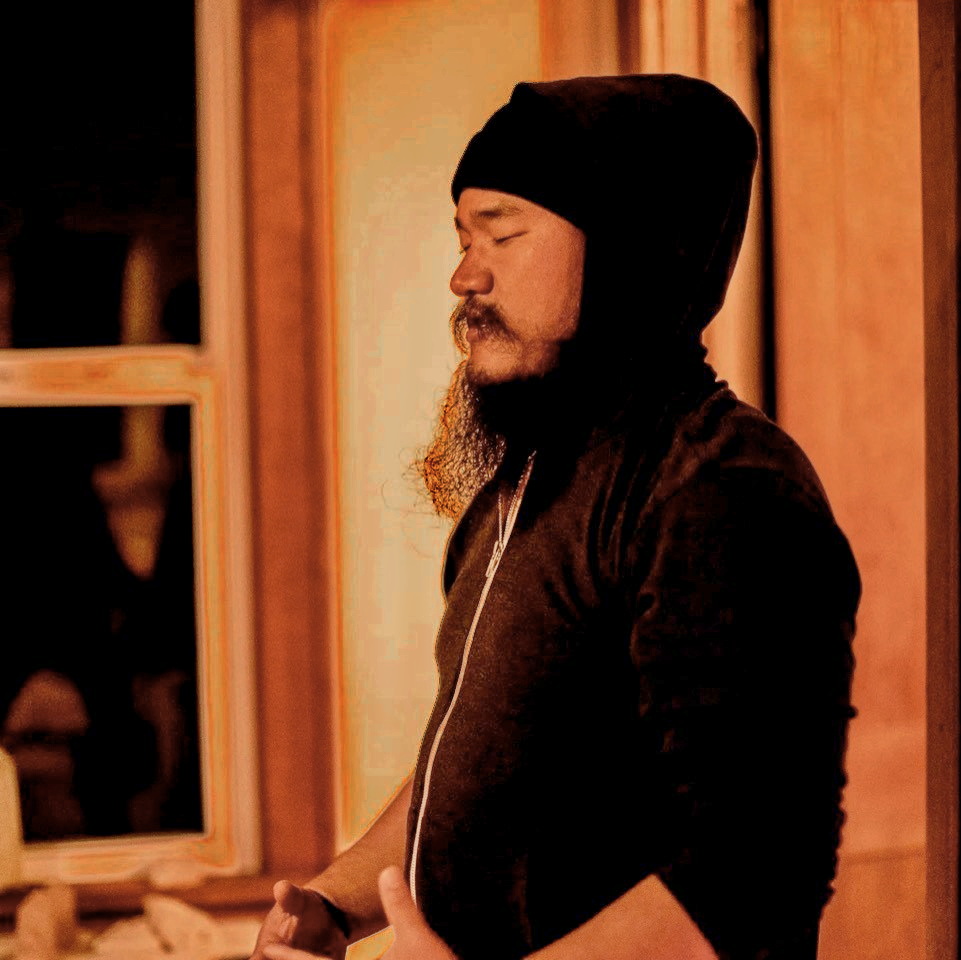 Richard "Chi" Johnson
Classically Trained Philosopher and Musician
Richard is a classically trained philosopher and musician, but also a classic non-comformist. He has been teaching TaiChi and Yoga for more than 15 years and is passionate about upending common misconceptions and preconceived notions.
A lifetime of learning and exploring spiritual-truths continues to be enriched through his fascination with political science, theoretical physics, artificial intelligence, astrology, linguistics, sports, and life itself. Despite a penchant for provacative statements, the driving force behind his offerings (by way of the great and magnificent grace of his Teachers) is always a blend of radical humor, fierce compassion, and real love.
He is in studio guiding weekly kirtan (call-and-response chanting), yoga and qigong practices, as well as offering astrological insights at our Lunar Landing workshops.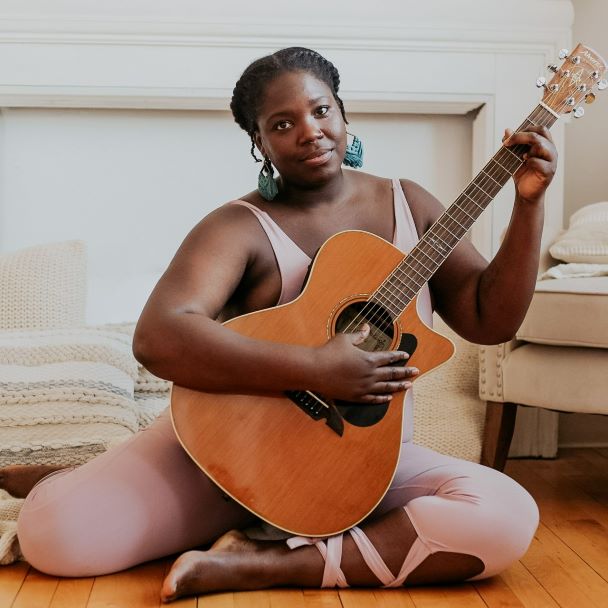 Priscilla Momah
Multifaceted Wellness Practitioner
Priscilla is a multifaceted wellness practitioner who weaves together her unique offerings into immersive Soulful Embodiment Experience. These practices interlace Somatic Movement, Yoga, Reiki and Thai Bodywork coupled with live music, to create a foundation for healing on both an individual and community level. Made accessible to all levels these Soulful Embodiment Experiences offer a space to lean into the direct felt experience of the present movement through the art of receiving. Her music stylings are a unique form of empowering vibrational melodies that are intentional in opening up the heart space. Rooted in unconditional love and self compassion her lyrics and songs are a gateway into a realm of inner nourishment fusing Soul, R&B, folk, hip hop and movement into a unique sound and healing journey.